WildSmiths are husband and wife team, Greg and Sarah Smith. We offer guided wildlife walks on the Isle of Coll. Welcome to our website.
WildSmiths in 2023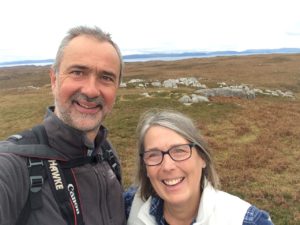 We are now entering our third year on the Isle of Coll and we will be offering our daily wildlife guiding services for the rest of the year. We've been leading regular walks on the island for groups and individuals all in pursuit of our mission to unlock and share the best of Coll's wildlife.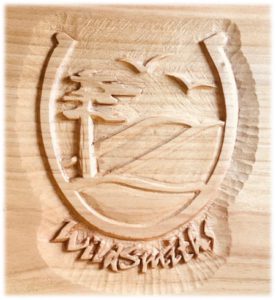 We had some wonderful wildlife moments with guests last year: Otters and Sea Eagles, Red-throated and Great Northern Divers, Twayblades and Early Marsh Orchids, Bottlenose and Common Dolphins, Great and Arctic Skuas, and even Short-necked Oil Beetles.
So, as well as our guided walks, we are also available for more bespoke adventures (for up to four people): day-long hikes into the interior; extended sea-watching sessions in search of otters, dolphins and basking sharks; or focused events looking at some of the plants, birds or geology in more detail.
All our activities are carried out safely and responsibly, minimising any possible impact on the wildlife of the island and the local community, and taking into account our customers' health and well-being.
Elsewhere on this website, you will find blogs and articles about the special wildlife of Coll, resources to help you on your visit and a log of our most recent wildlife sightings.
Do get in touch if you're coming to Coll and would like to experience its wildlife, landscapes and scenery in the company of expert guides. We look forward to seeing you in 2023.
Greg and Sarah
---
"The walk with Greg was a holiday highlight – he is so knowledgeable about all things Coll, and not just the marvels of the wildlife."

Liz, May 2022, Tripadvisor
---
"Greg and Sarah were great guides, and our walk with them was a fantastic way to kick off our time on Coll!"

Mithila F, September 2020, Tripadvisor
---
"I would highly recommend anyone who comes here to book a walk with Wildsmiths as soon as they can."

RockyandLuna, June 2021, Tripadvisor