WildSmiths are husband and wife team, Greg and Sarah Smith. We offer guided wildlife walks on the Isle of Coll. Welcome to our website.
WildSmiths – Last Year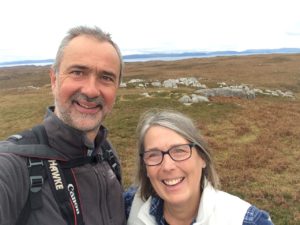 Despite the short season in 2020, and the limitations imposed by the Covid pandemic, we managed to lead plenty of walks and saw some fabulous wildlife: striking plants (like Bloody Cranesbill and Frog Orchid), rare birds (including Hen Harrier and Great Northern Diver), unusual insects (such as the Lousy Watchman) and surprising geological features (from a mere 10,000 years old to over 4 billion). We discovered lots of exciting things, some of which were new to the island and some new to us as well. You can read the blogs inspired by these walks on the Coll Nature pages of our website.
WildSmiths – This Year

We're back on the Isle of Coll now. With the tourism lockdown in Scotland due to be relaxed on 26 April 2021, we will begin to lead regular walks for small groups from that date – all in pursuit of our mission to unlock and share the best of Coll's wildlife.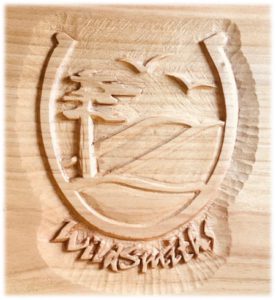 Covid permitting, we hope to be able to offer an extended range of services from mid-May. So, as well as our guided walks, we will also be available for more bespoke adventures (for up to four people): day-long hikes into the interior; extended sea-watching sessions in search of otters, dolphins and basking sharks; or focused events looking at some of the plants, birds or geology in more detail.
All our activities will be carried out safely and responsibly, under the latest Covid rules – in the interests of our customers and the wider island community. We have carried out a Covid-19 risk assessment and are certificated under the Scottish government's Good to Go scheme.
Do get in touch if you're coming to Coll and would like to experience its wildlife, landscapes and scenery in the company of an expert guide. We look forward to seeing you in 2021.
Greg and Sarah
---
Greg was a walking encyclopedia…

Sarah T, September 2020, Tripadvisor
---
Greg and Sarah were great guides, and our walk with them was a fantastic way to kick off our time on Coll!

Mithila F, September 2020, Tripadvisor
---
We both really enjoyed the walk you led on Coll and mining your knowledge of the island and its wildlife and plants. You clearly know the island thoroughly and we are very grateful for the time you spent with us.

Peter and Linda, October 2020