We were looking forward to the Coll Bird Festival 2020, which sadly wasn't able to happen. Let's hope it can in 2021.
In the meantime, here's a short summary of the highlights from last year's excellent event (Coll Bird Festival 2019).
The annual Isle of Coll Bird Festival is an event organised by the island community to celebrate Coll's wonderful wildlife. It is held every year in early May. Last year's was the sixth and it is proving increasingly popular with islanders and visitors alike. A grand total of 91 bird species were seen over the course of the weekend. The full list is available here. It's not just about birds though, the festival is also an opportunity to meet other aspects of the local fauna and flora, to make new friends, to get hands-on with some marine litter, and even to get a taste of some of the local culture and cuisine.
If you were unlucky enough not to have made it, here's a flavour of what you missed at last year's festival…
'Off the Beaten Track' – a lovely sunny afternoon walk, around part of the RSPB reserve south of Breachacha Castle. Experts Ben Jones and Mark Mitchell were on hand to talk about the management of the reserve and to help sort out the curlews from the corncrakes. Highlights were provided by a fly-over sea eagle, lots of confiding hares and the occasional (but frustratingly invisible) corncrake rasping from the tall vegetation.
'Whales and Dolphins of the Hebrides' – an inspiring and informative talk by Siobhán Moran, the Hebridean Whale and Dolphin Trust's 'Whale Trail Officer'. Siobhán told an eager audience about the monitoring work which the Trust does from its research vessel Silurian, helping to expand our knowledge of the distribution, abundance and habits of the 23 different species of whale and dolphin which have been seen around the Hebrides (that's about a quarter of all the cetacean species found worldwide).
'Dawn Watch' – a 5.30am start saw the RSPB's Ben Jones and Mark Mitchell joined by an impressive number of intrepid early risers. This very sociable event gave us a chance to spend some time on the RSPB reserve at Totronald, honing our bird identification skills and experiencing the surround-sound cacophony of Coll's star bird, the corncrake. The hot chocolate and croissants with which the event was rounded off proved very popular.
'Skydancer Walk' – another of Coll's speciality birds, the hen harrier, was the focus of this late morning walk with the RSPB's Mark Mitchell. This was a discreet event, carefully planned to avoid any risk of disturbance to this sensitive and highly protected breeding bird, but excellent views were enjoyed by all. Mark was able to tell his guests about the ecology of the hen harrier and the work the RSPB is doing to help its conservation both on Coll and across the UK.
'Guided Photography Walk' – noted photographer David Palmar led a walk around Arinagour, Coll's only village, affording great views of Loch Eatharna and its surrounding habitats. Some lovely snaps were taken of the resident eiders, red-breasted mergansers and Coll's ubiquitous common seals.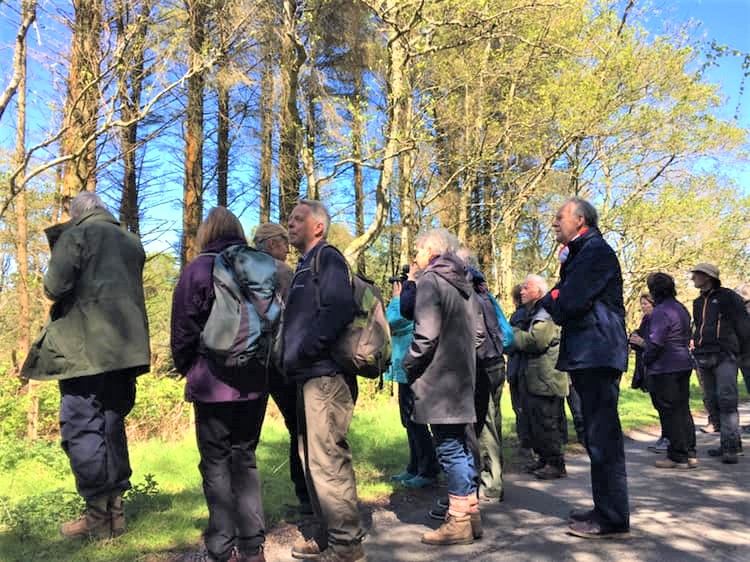 'Lunga Boat Trip' – meanwhile a separate group headed off with IsleGo skipper John Frazer and WildSmith's very own Greg Smith to explore the delights of the Isle of Lunga, one of the nearby Treshnish islands. It is always a privilege to spend time on this idyllic little spot, with vast sea cliff colonies of guillemots, razorbills, fulmars and kittiwakes, ground-nesting shags and, of course, puffins – dozens of puffins! The supporting cast wasn't bad either: a white-tailed sea eagle, great skuas, a peregrine and several ravens. An unforgettable experience: glorious weather and great birds! And, as if by careful planning, the return trip was finished off with some bow-riding by a pod of bottle-nosed dolphins.
'Saturday night in An Cridhe' – the community centre played host to two talks by local (and not so local) wildlife experts. The RSPB's John Bowler described how he has been sharing lessons, from his work on the corncrakes of Coll and Tiree, with his Bird International colleagues in Cambodia to help in the conservation of the critically endangered Bengal florican (a type of bustard). While long-range visitor, Greg Smith, gave a talk about migration by air, land and sea entitled 'Are we nearly there yet?' These talks were followed by a buffet with delicious food expertly prepared by local chef, Darran Jamieson, and a ceilidh, with live music provided by 'Billy the Box and friends'. Lots of happy dining, drinking and dancing.
'Beach Clean and Barbecue' – the Sunday afternoon saw a final gathering of around 50 helpers on the beach at Gortan to carry out some 'coastal habitat management' – or in other words: plastic litter clearing from the strandline. A huge volume of washed-up rubbish was gathered into a big trailer (while a pair of ringed plovers looked on with gratitude) and we were all rewarded for our efforts with a barbecue, expertly overseen by Tim Beighton.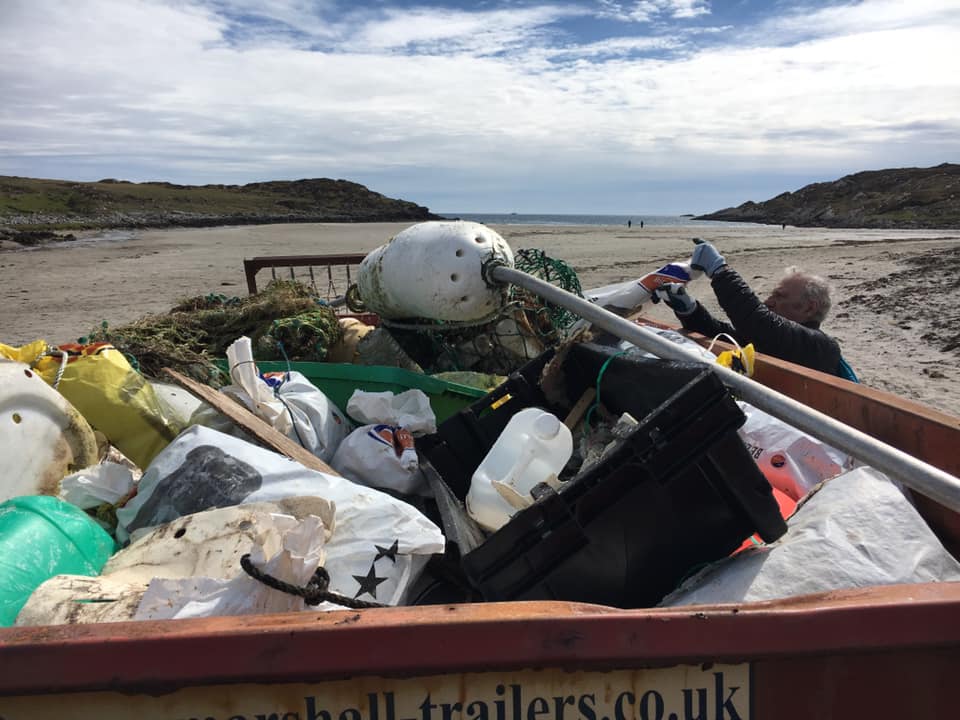 Last year's festival was supported by Caledonian MacBraynes, the RSPB, the Hebridean Whale and Dolphin Trust, Coll Bunkhouse and IsleGo. Hats off to all of them!
The organisers have also asked me to give special mention and thanks to: Jane Metcalfe and all the team at An Cridhe; Ben Jones, Mark Mitchell, John Bowler and all at RSPB Scotland; David Palmar of photoscot.co.uk; Siobhán Moran of the Hebridean Whale and Dolphin Trust; Darran Jamieson of The Island Café; Greg and Sarah Smith of WildSmiths; Billy the Box and Friends; and to everyone who joined in to help make 2019 the best Coll Bird Festival yet.  Until Bird Festival 2021, of course…